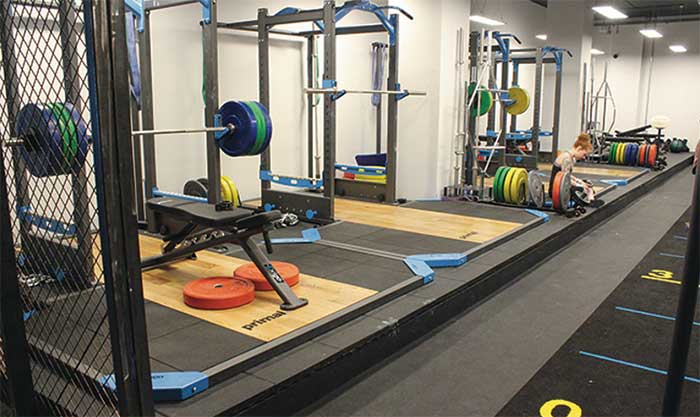 Whether you visit a commercial gym or work out in the home gym that you have set up, it is vital to keep the right mat with you. There are many workouts that do not require the use of an exercise mat, but if you are into yoga, stretching or lie down exercises, you probably need it. It gives you utmost comfort and refines your workouts in a way, giving you maximum benefits.
These mats are easy to carry, and apart from being an exciting accessory, it also offers plenty of benefits. If you are still not convinced about buying the gym mats, the perks we are listing below will bring you out of the dilemma. Let us discuss this in detail:-
Benefits Of Using The Mats
If we start listing all the benefits you can ripe out of the apt mats for exercising, the list will be endless. Hence, we are mentioning the key benefits.
Comfort
There is nothing that says comfort out loud than the cushioned mats for exercising. You will realize this as you do your crunches or planks. The mats allow you to have a better grip and keep your posture perfect as you perform different exercises.
Personal Space
If you go to a commercial gym, you will probably have to share the mats with other people. In the current times where hygiene is the tip concern, getting your own gym mat is advisable. You get your private space which is clean and hygienic, to perform the exercises with ease.
Exercising Support
You can never be sure about the floors in a gym or any outdoor place. If there is even a little bit of slippery slope, accidental falls may happen, leading to injuries. However, with the premium quality gym mats, your grip on the floor improves, and you get all the necessary support to avoid injuries.
Safety
While stretching or other workouts, losing the hold on your posture might lead to an injury. But if you have a mat underneath you, it will save you from getting hurt.
These are just a few benefits of getting the apt exercise mats. However, to get all these benefits, you must choose a premium quality product from a trusted seller. You need to do extensive research, explore your options and pay attention to details before buying a mat for yourself. With the right kind of mat, you will witness your posture improving and your exercise yielding the best results.